---
WHY INSURANCE GUARANTEE (IG)?
When the employer gets Kdn approval to employ Foreign Workers to come into Malaysia to work for them, the employer needs to get insurance Guarantee (IG) before immigration Department approves and issue a calling visa & work permit.
IG is one of the compulsory documents required by Immigration Department.
GUARANTEE AMOUNT REQUIRED
The amount of Guarantee is according to Nationality
INDONESIAN – RM250
BANGLADESHI – RM500
PAKISTANI/INDIAN/MYANMAR – RM750
VIETNAMESE – RM1,500
GUARANTEE PERIOD: 18 MONTHS
Normally, Immigration Department required 18 months duration of guarantee.
PROCESSING DURATION
We can cover and deliver the Insurance guarantee within the *sameday
(*SUBJECT TO AVAILABILITY AND PLEASE REFER TO OUR PERSON IN CHARGE).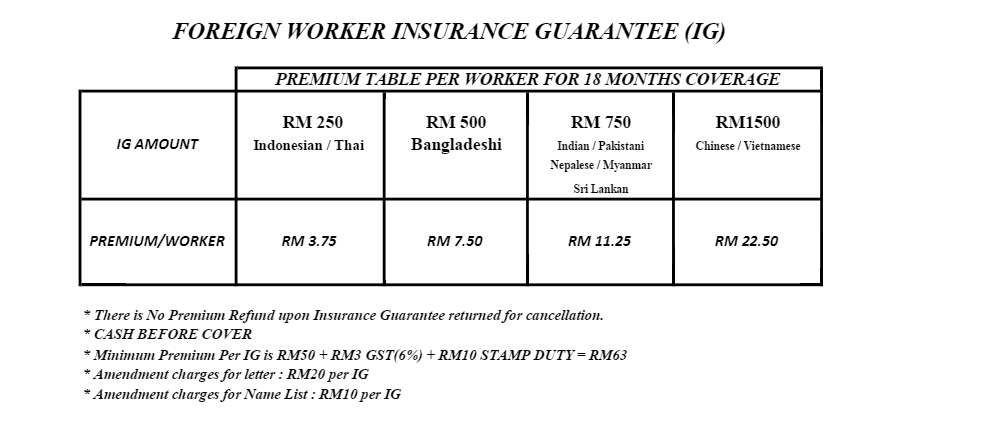 Please call us for more information at:
Tel: 03-78742660
Enquiry Form
Note: All the above stated are subject to insurance company acceptance and approval only.